Experience the "Original"

(This "New" Tour is coming soon😁)
Santa Monica Walking Tours!
Welcome to beautiful (& "walkable") Santa Monica, California-named one of the top 10 beach cities in the world, & located just West of well-known Los Angeles, CA. Search online for "Best Places To Visit", "Best Travel Pick", &/or "Best Vacation Destination", & Santa Monica's sure to pop up.
WHY?
Dottie Dexter:

"She's Here!"
On our popular, "original", yet revamped Santa Monica Downtown Walking Tour-you'll learn about the greatness of our favored beach city (history, culture, hotspots, entertainment, tech, etc.), + experience the health, exercise benefits & joy of Santa Monica walking fitness! Entertainment meets exercise, as this new Walking Tour is shared thru the eyes/heart/exciting story of an energetic, fun-loving character, named Dottie Dexter-when she 1st comes to sunny Santa Monica! "Enjoy!!"👣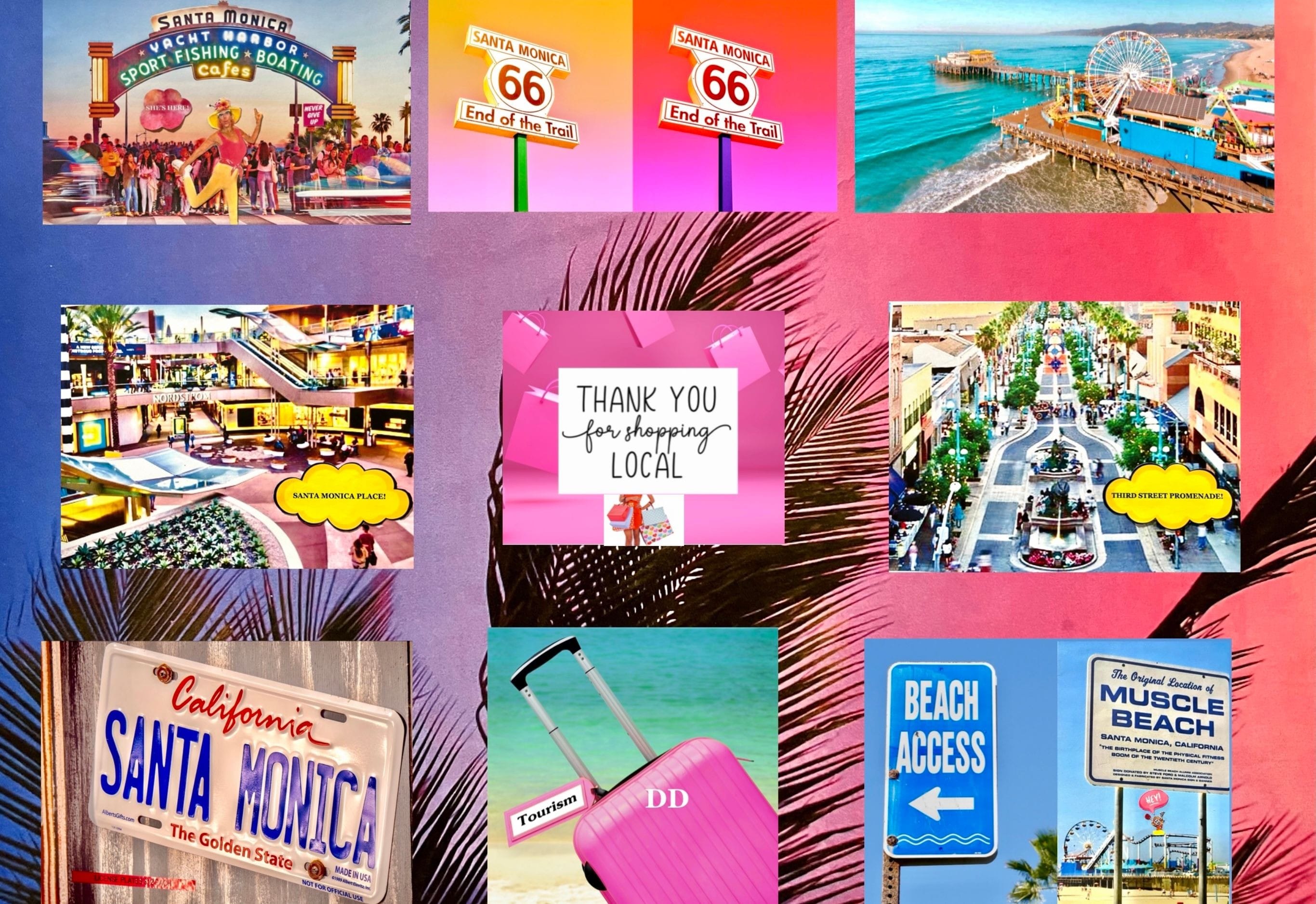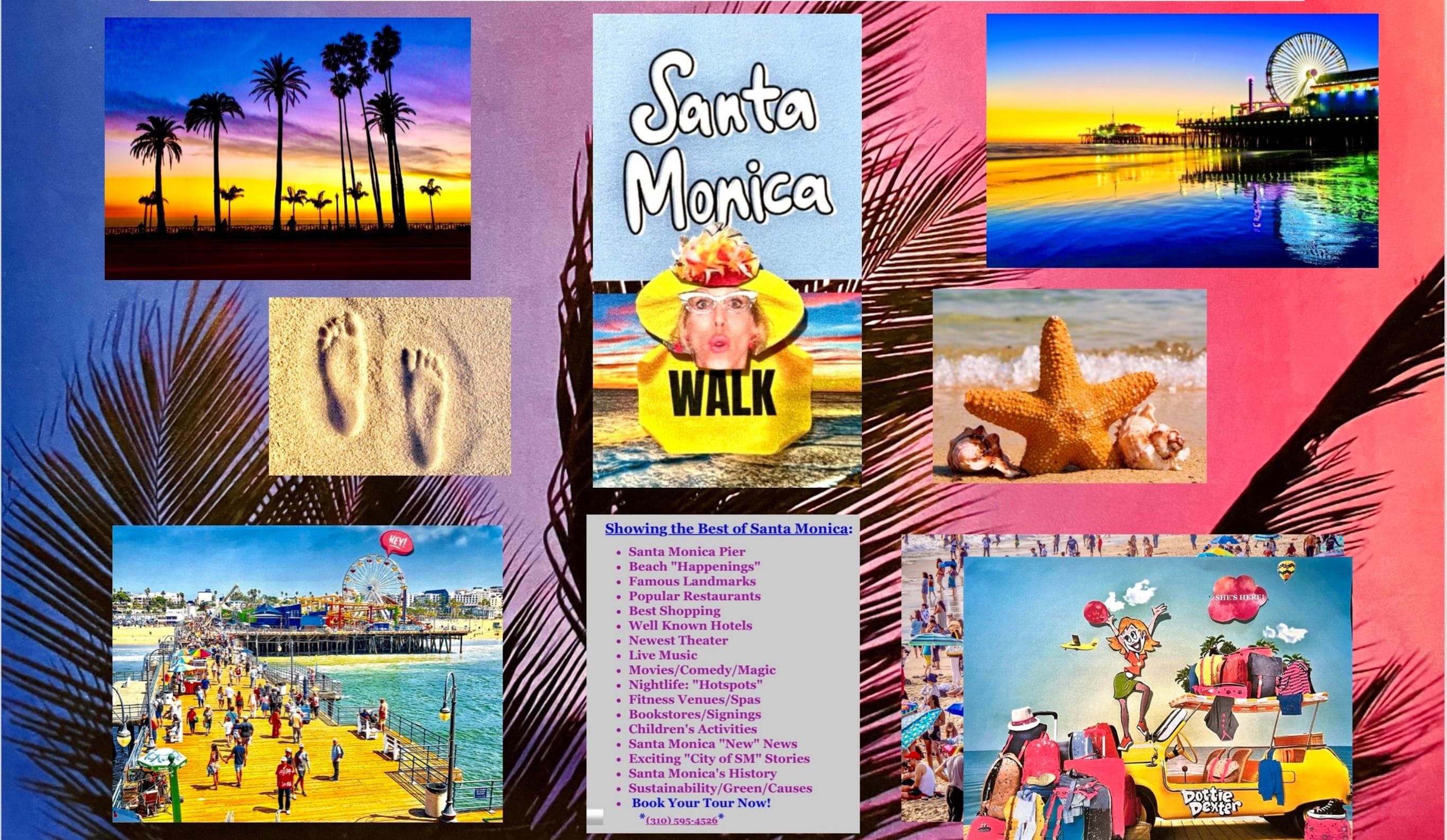 Our newest Santa Monica Downtown Walking Tour is Unique-in that it joyfully incorporates: the Story of Small-Town Fitness Guru, & SM Talk Show Co-host dreamer, Dottie Dexter!
Dottie Dexter Comes To Santa Monica To Secure/Celebrate A Talk Show Co-Host Work Opportunity, + Explore The "Must See's/Do's" In Our Terrific Beach City!👣
What happens when Dottie Dexter's dream job is derailed by SM Talk Show Producers (who think she is less than qualified?) Does she give up? Move away from Santa Monica? OR, embrace Santa Monica's greatness to her favor?
🏖
*Available Tour Days/times:
This Santa Monica Walking Tour=90 min.
*Headsets: (Sanitized/Loaned Per Walking Tour) + waiver per person @ check in=Required.
*Cost: $25.00 per participant, + (SM Biz discounts/Specials!)
Sponsors, we look forward to working with you. Tour Clients-please fill out the form below for new "specials!" Thanks!!
We

enjoyed

our Santa Monica Walking Tour! Have a new found appreciation for inspiring Dottie Dexter, & Santa Monica! PS: We moved here!

Refreshing to experience a new, more exciting city walking tour, by adding a comedy character's take on Santa Monica. Was great!

Loved my own Santa Monica Downtown Walking Tour! Happy they now have incorporated my fun-filled, "wacky" adventures in sunny Santa Monica!
Look forward to seeing you!
Please fill out the contact page below. We will be in touch shortly!